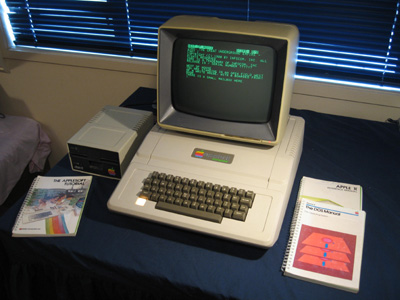 I watched as much baseball as I could growing up, without cable tv, the web, or portable devices of any kind, other than the chunky cordless phone my mom used to answer upside down without hitting the button, so that it would ring in her ear. In all that time, from about 1975 to 1985, I never heard an announcer mention pitch counts. Luis Tiant started the game of the week on NBC and if he was good, went seven or so and passed it off to Tom Burgmeier; if Luis was really on, finished the game. The Royals announcers never talked about Dennis Leonard's pitch count. He finished alot of games, if I remember right. No one averaging five innings a start would have been allowed to wear a moustache as radical as Leonard's.
Now, if Billy Butler has a good at bat, part of the story is how he raised the pitcher's count for that inning to 19. Tigers announcers also need you to know that Justin Verlander wants his coaches to know he can go as high as 120 or 130 pitches if necessary, and finish the ball game. I suppose this new culture of statistics is good, in that it is protective of the health of the pitchers. It's also about the anxiety of mediocre starting pitching, and the the increased use of pitching by committee--starters, middle men, set up men, and closers. Monday's Verlander-Ogando duel was old school fun. Two great pitchers (one established and one emerging) mowing dudes down. The game took about two hours and fifteen minutes.
Another development: health care ads seem to get more airplay than Miller Lite commercials these days and tend to feature music that sounds like Coldplay's hit song with the misty arpeggiated piano riff. Millions of people in this country know they are on the edge of financial ruin if they have the audacity or bad luck to have an accident or get seriously ill. The commercials seem to be saying "trust us" but a twelve-pack of Miller Lite per day may be the proper response to this social dysfunction. Especially in Milwaukee, where the health care commercials are bracketed by sausage and bratwurst commercials. Beer, sausage, and low co-pays for non-smokers. If you'd told me in 1979 that someday I'd be listening to local feeds of a Brewer's game on a phone I carry in my pocket, I'd have bounced a whiffle ball off your head.
People say baseball is boring, and they are right. (More boring than watching a basketball player pound his chest and taunt God after an above average play?) The other day I was riding my bike in the rain (tires kind of flat, chain needing some oil, me wishing I lived somewhere sunny) pretty well bored by the Marlins/Nationals game I was listening to on my Droid. ($15 bucks for all the games, but the app cuts out alot.) The Marlins announcers, for whatever reason, struck me as duller than most, and the game really was f'ing boring. But as I rode up my street, the bases ended up loaded for former Royal John Buck, a bright spot for Royals fans in these last twenty years of zero traction AAAA baseball. A solid guy and a solid catcher who had the good luck to get gone in one of the Royals de-building sales. Future Hall of Famer Pudge Rodriguez behind the plate; Livan Hernandez on the mound. It was like three cool characters from
Gunsmoke
took over a scene from a 1963 driver's ed film. I wanted to know what happened next, for sure. I was at my driveway when Buck banged one off the top of the wall--almost a grand slam. Later, I finished the game watching it on the laptop while I made cobb salad, and Buck helped Leo Nunez hold it together through a rough patch in the late innings, so that his former Royal teammate could get the save. Summer might come to this mucky gray-brown valley yet.
Falling back in love with baseball is weird, you sort of have to work at it. And if you live in Oregon, who do you fall in love with--the Giants or The Mariners? Both teams are like going to a Mongolian grill, to me. Kind of cool, once in a while, but not really my thing. I'm in love with the Royals (cue Gram Parsons singing "Love Hurts" while drowning in the fountains at Kaufmann Stadium) and they have alot of promise, if they can pay the talent they develop to stay in town. I have a crush on the Orioles this year, and The Rangers are a good example of a super bad-ass team that isn't the Yankees or the Red Sox. Kind of cool. I could become a Rangers fan like alot of people have become Red Sox fans because the team they grew up with sucks dog nuts. I also like the Brewers, a small-market team with a cool 80's heritage. Gorman Thomas had a moustache that kicks the ass of pretty much every moustache since. If we'd sent Gorman Thomas's moustache to take out Ghadaffi in 1982, we wouldn't be in the Libyan pickle we're in now. In a 1981 moustache duel, Gorman Thomas would have knocked out Dennis Leonard. But Dan Quisenberry would have used counter-offensive aikido moves and given Thomas alot of trouble.
Zack Greinke is in Milwaukee now. He groused about the Royals rebuilding plans last season, so maybe that's why Dayton Moore, being a flat-top wearing Les Schwab kind of general manager, sent him packing. Greinke is wearing his hair long now and loosening up enough to get hurt playing pickup basketball.
Last night The Royals held tight through ten with the Twins--their relief corps is looking good, and Jeff Francis is looking really great, like a #1 starter. Falling back in love with baseball is pretty fun. If you'd told me I could watch EVERY Royals game on a computer I'd have definitely bounced a whiffle ball off your head.